Tyler McConnell grew up in Houston, TX. He received his undergraduate degree at the University of Houston, then received his law degree in San Diego, California at Thomas Jefferson School of Law in 2011.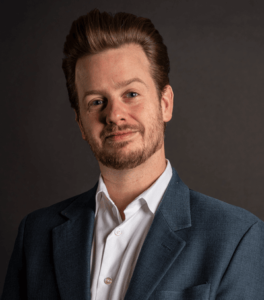 Shortly after graduation, Tyler moved back to his hometown to become a licensed attorney in Texas in 2012.
Since that time his private practice has focused on small business formation, structure, and management, with a concentration on intellectual property (IP) and branding needs.
His main areas of expertise are:
• IP licensing and contracts
• Income and Records management
• Small business investment agreements
• Probate for small business owners
Employment Experience:
Law Offices of Al Staehely
Law Offices of Carlos Mendoza
The Wadhawan Law Firm
Texas Accountants and Lawyers for the Arts (Pro-Bono)