Work Injury Lawyer Houston
Houston Workplace Injury Attorneys
Workers Comp Lawyer In Houston
An experienced work injury attorney will work hard to ensure that you get maximum recovery if you get injured at work. Workers in physically demanding jobs and even in office-based or travel-oriented jobs sometimes get injured on the job. Employers in Texas are not obligated to carry workplace injury insurance but they are required by law to provide a safe working environment for their employees.
A safe working environment involves following OSHA and state safety guidelines, safety procedures, proper training, and equipment. Workers who have an employer that subscribes to work injury insurance can recover medical expenses, lost wages, and other benefits from that fund.
Injured Workers In Houston Need Representation
Houston Workers Compensation Lawyers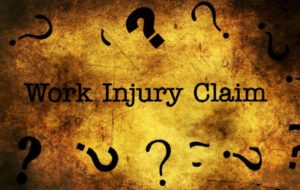 You need a work injury lawyer that will investigate the circumstances around your accident through medical records, interviews, and accident reconstruction.  Your lawyer will use all the evidence gathered to pursue the party that was responsible for the accident that led to your injuries.  Some of the parties that your lawyer will pursue recovery from include:
Private employer funds
Work Injury Insurance
Third-party insurance or Private Funds
Common workplace Accidents In Houston, Texas
Texas Work Injury Lawyer
You may be entitled to financial settlement for your injuries if a party's negligent actions caused your injuries. Some of the common workplace injuries in Houston include:
Elevator accidents
Grater accidents
Fires
Explosions
Scaffolding
Exposure to toxic chemicals
Electrocutions
Car accidents
Bulldozer accidents
Commercial trucking accidents
Forklift or crane accidents
Industrial equipment or machinery accidents and more
Employees can sue if they get hurt at work or offsite during work hours. Contact a Work Injury lawyer as soon as possible after the accident, because the company you work for will not hesitate to try and sweep the accident under the rug. Companies request statements and paperwork to try and dismiss your accident or injuries.
Let your lawyer handle any requests from your company so that you don't sign away your privileges by mistake.
Work Injury Law Is Complicated
Workplace Injury Law Firm
Texas does not offer many protections for workers which makes it hard to get the compensation you need.  But a competent lawyer with years of experience can handle any workplace accident or injury case and pursue maximum compensation on your behalf.  Unlike most other personal injury lawsuits, filing a worker's compensation claim means that you have to seek treatment with a doctor chosen by your employer.
That means that the company doctor may be inclined to claim that your injuries are not serious even if they actually are. Apart from this, your employer can substantially reduce your weekly benefits. That means that you are not likely to recover fully if you rely on the worker's compensation.
You need an experienced worker's injury lawyer who can ensure that you get better medical care and financial recovery. Your lawyer can file a personal injury lawsuit against your employer to ensure you get compensation for:
Current and future medical expenses
Lost wages
Pain and suffering
Physical disfigurement and more
The above benefits are not available in a worker's compensation package.
Find Work Injury Lawyers Near Me