Oil Refinery Accident Attorneys
Texas Refinery Accident Lawyers
Houston Explosion Accident Lawyer
Oil and gas are big in Texas providing employment for thousands of people and boosting economic growth in the state. It is an important industry in the state but workers in the industry still face a lot of dangers in their work. Workers can get injured if the companies do not follow proper procedures.
Companies sometimes ignore safety standards required in the oil and gas industry, especially if doing so would decrease their profits. So, if you or a loved one has been injured in a refinery or a chemical plant, talk to an experienced oil refinery accident attorney.
Oil Refineries In Texas
Refinery Accident Attorney In TX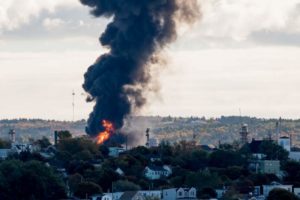 There are about 10 refineries in Houston metro area alone and others in places such as Galveston, Port Arthur, Corpus Christi, Beaumont, and Baytown. The ones in Houston produce almost half of the oil produced in the state of Texas.  More than 140,000 people work in these refineries and they have the right to work in safe workplaces.
How A Refinery Accident Lawyer Can Help You
Texas Plant Accident Attorneys
Oil refinery accidents are not always easy to investigate because various factors often cause them. Other factors that make refinery accident cases complicated include:
Workers being classified as independent contractors
Texas laws offer minimal protections for workers
Large companies have teams of lawyers that they can use against you
Cases where federal worker's compensation law applies
An experienced oil refinery lawyer knows how complex the Texas oil refinery industry is. They have handled industrial injury cases for years and have the resources to aggressively face large oil companies.
A skillful lawyer knows how to conduct an investigation to identify the details in your accident that can help build a solid case.  Part of the investigation may include interviewing witnesses and collecting all available evidence.  These investigations will help identify the parties that may be responsible for your accident.
Other things your lawyer can do include:
Find other possible sources of compensation
Help you file a claim for workers' compensation
Help you file a personal injury lawsuit against a liable third party
Help you obtain all the compensation you deserve
Workers' compensation claims are not the only source of recovery. Since there is a statute of limitations for filing an accident claim against an oil refinery, talk to an oil refinery accident attorney as soon as you can after the accident.
Common Causes Of Refinery Accidents
Texas Chemical Plant Explosion Lawyer
A person working in the oil and gas industry is likely to face dangers from hazardous chemicals. These chemicals can cause, fires, explosions, and serious medical conditions.  Workers in the oil industry also face dangers such as electrocution, falling objects, getting trapped between equipment, and more.
These accidents happen because:
Boiler, pumps, pipes, and other equipment are defective
Not repairing or replacing metal parts that corroded
Not maintaining equipment as required
Flammable gases build-up and more
Supervisors should always take their work seriously because when they fail to do their jobs accidents happen. Another significant issue is oil and gas companies failing to comply with federal safety regulations.  This puts workers at a higher risk of getting injured when accidents happen.
Find Oil Refinery Accident Attorneys Near Me