Personal Injury Lawyer Pasadena TX
Car Accident Attorney Pasadena
Pasadena Personal Injury Claims
Pasadena residents whose lives have been impacted negatively by negligence need an experienced Pasadena personal injury lawyer to represent them. Every day there are people hurt in accidents caused by speeding, distracted, and drunk drivers. You need to be paid for your damages if you are hurt because of another person's reckless behavior.
Drunk Driving Victims In Pasadena Need Representation
Pasadena Catastrophic Injury Attorney
Drunk drivers have killed more than 20 percent of the total people killed in motor vehicle accidents in the whole of Texas according to the Texas Motor Vehicle Traffic Crash Facts.  Most of these accidents were preventable because drunk drivers always have the option of calling a cab.
While drunk drivers that kill people face criminal charges, their victims' families can recover financially too. You with the help of a skillful personal injury lawyer can hold the driver that caused the accident financially liable for all damages linked to the accident.
Semi-Truck Accident Lawyer In Texas
Fatal Car Accident In Pasadena, TX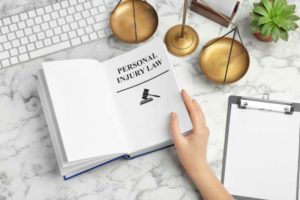 More than 30,000 motor vehicle collisions involving commercial vehicles occurred in Texas in 2020 according to the Texas Department of Transportation.  More than 3,000 people were injured and 581 people died in those incidences.  Motor vehicle accidents involving commercial vehicles are more complicated because there is more than one possible liable party.
Only a skilled semi-truck accident lawyer can help you identify the responsible party and pursue financial compensation. The parties liable for a truck accident include the:
Trucking company
Truck driver
Manufacturer of the truck or parts of the truck
Cargo loaders
Maintenance crews for the truck
Trucking companies have teams of lawyers representing them, which means that you cannot take on the company and its insurers on your own. Only an experienced trucking accident lawyer in Pasadena can aggressively negotiate with the trucking company and its insurers. Your lawyer can investigate the accident with help from a reconstructionist to determine which party or parties are responsible for the accident, injuries, or fatalities.
What Financial Recovery Can You Get After A Personal Injury Accident In Pasadena, Texas?
Personal Injury Law Firms In Texas
Investigation of the accident can help in gathering evidence from the scene. Proof of injury you suffered in the accident will also be useful.  Your personal injury lawyer will review all this information and use it to pursue the party or parties responsible so that you can be compensated.
People injured in personal injury accidents may need financial recovery for:
Mental anguish
Pain and suffering
Medical expenses
Future medical expenses
Property damage
Temporary or permanent disability
An experienced attorney can help you identify all the losses you suffered in a personal injury accident.
What If A Loved One Dies In A Motor Vehicle Accident?
Injury Attorney Pasadena
Many motor vehicle collisions on Texas roadways are fatal. You can file a wrongful death claim if you lose a loved one in a car or truck accident.   You can pursue compensation from the negligent party's insurance company in order to cover the following damages:
All funeral and burial expenses
Medical bills
Loss of inheritance that the deceased may have added to their estate had they been alive
Loss of companionship, maintenance, advice, support, and more
Mental anguish the surviving family members have to endure
Loss of earning capacity
Pain and suffering the deceased went through before their death
Find Pasadena Personal Injury Lawyers Nearby