Texas Tortious Interference
Tortious Interference Texas
When different businesses engage in heated competition, they are likely to take things too far. There have been many cases where interferes with the operations of a competing company in order to damage it or prevent it from carrying out its obligations. This kind of harmful action is what is referred to as tortious interference. You can seek compensation in a civil court if your business has experienced tortious interference. An experienced business attorney can help you pursue legal damages against an interfering party, or when you need to defend yourself from a tortious interference claim.
The Basics Of Tortious Interference
The two main forms of tortious interference are interference with an existing contract, and interference with a prospective contract or business relation. Interference with an existing contract involves a third-party disrupting a contract between two parties by making one party breach the contract. To prove interference with an existing contract, you must show that a contract exists, and that a third party intentionally and willfully interfered with that contract. You must have also suffered damages caused by that interference for your case to have any chance of success.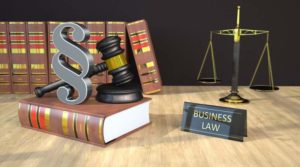 Interference with a prospective contract or business relation involves a third party using false claims against a business in order to drive business away, or prevent the business from entering into a relationship with another business or party. The fact that no contract exists in this situation makes proving interference very difficult. The plaintiff must show that there was reasonable probability that had the defendant not interfered, the plaintiff would have entered into a contract or business relationship with a third party. You should not let a party that interferes with your business get away with it, instead talk to an experienced business attorney to help you pursue damages against the interfering party.
Examples Of Common Tortious Interference
Some of the common ways a third party may interfere with your business relationships include:
Deliberately and knowingly making it difficult for a third party to perform contractual obligations

Threatening, forcing, or blackmailing a business into not doing business with another business

Deliberately refusing to deliver necessary goods to make it difficult or impossible for someone to honor a contract

Forcing, influencing, threatening or blackmailing a business to violate a contract
Tortious Interference Damages
You may get economic damages if you can prove with clear certainty that you suffered economic losses because of tortious interference. Your lawyer can allege that the defendant is guilty of the two types of tortious interference in order to increase the chances of your case succeeding. There are punitive damages that a plaintiff can pursue against the defendant in a tortious interference case.
If you are the defendant in this situation, you can use the justification defense. That includes claiming that you were exercising your legal right to act competitively as expected in a competitive free market. You can also claim that your actions were not in bad faith. You will need a competent and experienced business lawyer to fight for your rights.
You may also be interested in…