Texas Burn Injury Attorneys
Burn Injury Lawyer Houston
Houston Burn Attorney
People who suffer severe burns don't just experience debilitating pain they also have to deal with extreme mobility issues. They have to endure emotional and psychological trauma that results directly from the burns.  Since burn victims never really fully recover, they have to worry about the expenses involved in continuing to treat the effects of their burns.
If you suffered burn injuries because of another party's negligent behavior, you need to file a catastrophic injury claim to get the compensation you deserve. An experienced Texas burn injury attorney can file the claim on your behalf.
Common Causes Of Burn Injuries
Burn Injury Claims In Texas
Not all burns happen as a result of a fire. Other causes of burns include:
Electrocution
Friction burns
Burns from exposure to radiation
Burns from exposure to hazardous chemicals
Burns caused by steam or hot water
These types of burns can happen in:
Car accidents
Truck accidents involving trucks transporting hazardous chemicals
Defective products that cause electrocution, overheating, fuel geysers from power tools, and more
Motorcycle accidents that lead to friction burns and road rash
Aviation accidents
Oil refinery and maritime accidents
Industrial accidents
Types Of Burns
TX Burn Injuries And Accidents
Burns are classified according to the severity or extent of damage they cause to the body. These classifications are:
First degree burns: Only affect the surface of the epidermis of the skin and include sunburns
Second degree burns:  These burns affect the surface layer of your skin and also the layer underneath or the dermis
Third-degree burns:  These burns reach the deepest layer of the skin or the hypodermis
Fourth-degree burns: The skin is completely damaged right through to the tendons, nerves, and bones.
A first-degree burn causes a little redness and discomfort but third-degree burns are extremely painful, cause skin blisters, and can easily get infected.
How Burns Are Treated
Burn Injury Law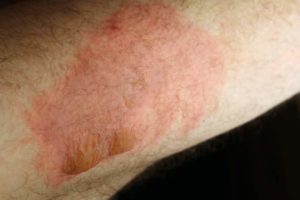 First and second-degree burns may be treatable through first aid or a simple visit to the doctor.  But deep burns should only be treated by a doctor. For deep burns, surgery to remove damaged tissue followed by placing skin grafts to reduce scarring is often done.  Patients often need to be hospitalized until their condition stabilizes and then taken to a burn center for more specialized care.
This healing process takes a long time, particularly because the patient also needs therapy to help with mobility.  The patient may also need therapy for them to continue with their everyday tasks or their jobs.  In addition, burn victims often require psychological counseling because of the trauma of the accident and the injury they suffered.
These treatments are expensive and take a long time. This means that the burn patient may spend months at home not earning a living while spending a lot of money paying for counseling and therapy.  The only way to pay for these costs is with the compensation amount from the liable party.
Damages For Burn Injury Victims
Motorcycle Burn Treatment
You may get compensation for the following damages:
Current and future medical expenses
Pain and suffering
Disfigurement and scarring
Property damage
Lost wages
Loss of guidance, consortium, and care