Houston Defective Product Attorneys
Texas Defective Product Lawyer
Product Liability Lawyers Houston
Every time you buy a product you expect that the product will enhance your life and improve your livelihood. But sometimes companies betray the trust consumers have in them and release harmful products into the market. You can file a liability lawsuit if you were injured by a product you purchased.
An experienced and dedicated defective product attorney can help you or your loved one get justice for an injury caused by a defective product.
Manufacturers Victimize Consumers
Product Defect Attorney Near Me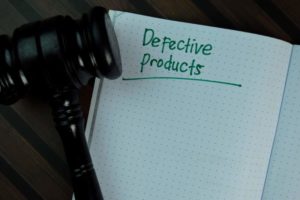 Your Houston defective product lawyer understands that you trust the products you buy. They also understand that manufacturers, marketers, and distributors must ensure that the products they handle do not injure or victimize consumers.  Sometimes manufacturers know their products are defective but do not warn their consumers.
You have a right to pursue financial recovery when these companies fail to warn about the defect. A Houston defective product attorney will handle your case with precision and attention to detail. Your lawyer can also investigate the issue and gather evidence that will help build a strong case.
Common Tactics For Product Liability And Recovery Strategies
Dangerous Products Attorney
You have a number of options that you can use to pursue financial recovery in a product liability case. A seasoned Houston defective product attorney can review your case and then chart a course of action to win your case.  The following elements can help your lawyer create a solid case:
Strict liability: This simply means that a defective product can still lead to a company being held liable for injuries it causes even if the company is not at fault.
Negligence: When a company does not practice reasonable care when manufacturing or selling a product. This includes not providing a warning about the product's safety.
Misrepresentation: Companies should market a product without misleading consumers about the safety of the product.
Breach of warranty: A company may fail to fulfill the terms of the warranty they provide with their products.  When there is a breach of warranty, consumers have a right to sue the company so that the warranty can be enforced.
These four elements make it possible for you to file a lawsuit for any defective products.
Common Products That Are Often Involved In Product Liability Cases
Product Lawyer In TX
Most product liability cases involve the following products:
Cosmetics
Furniture
Medical products and devices
Food
Machinery or tools
Pharmaceuticals
Motor vehicles
Moto vehicle parts
Chemicals
Toys for children
Clothing and accessories
Manufacturers Bear Responsibility For Injuries Caused By Their Products
Dangerous Product Lawyer In Texas
A person injured by a product they were using as intended by the manufacturer can file a claim for damages against the product manufacturer. This is possible because manufacturers bear strict liability for their defective products. Strict liability is a legal principle that states that parties that make a product are financially liable for injuries the product caused when a customer uses it.
That means the manufacturer is expected to compensate the customer for the injuries they sustained.  It doesn't matter whether the manufacturer knew about the defect in their product or not. Get in touch with an experienced law firm to get more information.
Find Houston Defective Product Attorneys Near Me