Conroe Auto Accident Attorney
Car Accident Lawyer In Conroe
Car Accident Conroe TX
All Conroe residents deserve skilled representation when they are injured in a car accident caused by a negligent driver.  Facing the insurance company and the lawyer of the negligent party on your own can be overwhelming.  An experienced and dedicated Montgomery County auto accident attorney can discuss your case and help you create a winning strategy you can use to pursue compensation.
Skilled And Knowledgeable Lawyer In Conroe, Texas
Personal Injury Attorney In Conroe
Most people in Conroe have used I-45 to get to places such as Dallas and Houston, which means they have experienced or seen some instances of negligent driving.  Many collisions have occurred on the road leading to thousands of fatalities and injuries.
Some of the accidents happened because of:
Drivers making improper turns
Drivers operating their trucks or cars while fatigued
Drivers falling asleep on the wheels
Driving while under the influence of alcohol or drugs
People ignoring traffic signs and signals
Driving aggressively or with road rage
Speeding
Driving while distracted
A Conroe auto accident attorney with years of experience negotiating and litigating Conroe auto accident cases can help secure the maximum settlement and get positive jury verdicts. You need to pursue financial recovery if you are injured by a negligent driver.
Semi-Truck Accidents In Conroe, Texas
Personal Injury Lawyers In Conroe Texas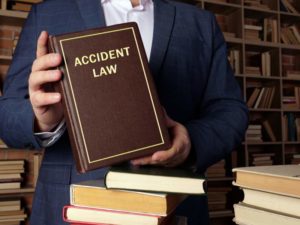 Semi-truck accidents can lead to severe physical or fatal injuries.  Injuries can cause be emotionally and physically overwhelming. Semi-truck accidents often result in worst injuries because of the size of the motor vehicle involved. The average size of a large vehicle is about 80,000 pounds.
These injuries often require a lot of money to treat and can greatly affect the victim's quality of life.
A negligent truck driver that causes an accident has breached the duty of care they have for other people who use the roads.  Negligence here means that the driver has not taken proper care when driving their truck, and for that reason has caused a serious accident that caused another person's injury.
Truck drivers cause accidents because:
The truck driver was negligent: Truck drivers cause accidents mostly because they were driving while distracted, were speeding, or were impaired. Truck drivers often speed to make more profits.
Trucking companies are negligent: In order to make more revenue or profits, truck companies sometimes overwork their drivers. Sometimes they hire inexperienced drivers to save money on costs or overlook drug and alcohol tests.  Some companies don't conduct background checks.
Poor maintenance of trucks: Maintenance crews that fail to fix trucks that are aging or have broken parts are negligent. Without maintenance, trucks can experience operation failures that may cause serious accidents.
Truck manufacturers: when manufacturers fail to recall 18-wheeler trucks that have defective breaks or other defective parts, accidents can occur.
Talk To A Truck Accident Lawyer
TX Personal Injury Law Firms
Trucking companies have teams of experienced lawyers that will work to put the blame for the accident on you or your loved one. So going it alone when suing a trucking company is not an effective strategy. An experienced auto accident attorney can aggressively negotiate on your behalf with the trucking company's insurer and represent you in court if the case goes to trial.
Find Conroe Auto Accident Attorneys Nearby