Nima focuses his practice on commercial matters.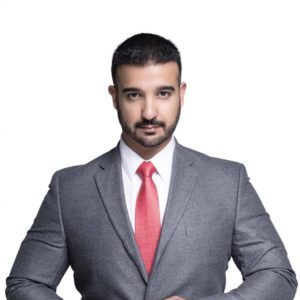 He has advised a broad range of clients including Startups, Government Entities, Banks & IT companies on all legal aspects from entity Formation to Dissolution.
Nima has led the practical outlook on how to build programs, products, and services that comply with USITC, OFAC, ITAR, EAR, CFIUS, FCC, FAA, NOAA, CCPA, GDPR, FTC Section 5, FCPA, SEC, CFTC, and FINCEN. He his known among his clients for giving practical guidance on how to develop an effective Export Compliance Program, Intellectual Property Dissemination Strategy, Strategic Partnering Strategy, Licensing Strategy, and User Terms and Conditions.
In his litigation practice, Nima has successfully asserted and defended claims for companies of all sizes on issues including breach of contract, software infringement, misrepresentation, defamation, privacy and antitrust in State and Federal Courts across the country.
Nima was born and raised in New York City. He attended Arizona Summit Law School in Phoenix, Arizona. On his free time, he enjoys traveling and spending time with his family.